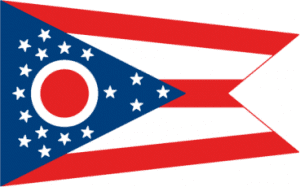 The Ohio House passed SB 140 today with a vote of 59-23, after amendment attempts failed. It is now headed to Governor Mike DeWine's desk.  With the Governor's signature Ohio Knife Laws would be changed in two very important ways:
Clarify that a concealed knife is not a weapon unless it is used as a weapon.
Allow the manufacture and sale of automatic knives.
This current effort to remove confusion and inconsistency in Ohio Knife Laws highlights the teamwork and bipartisan support needed to move legislation.
We sincerely thank Senator Roegner and Senator Obhoff for their work this session on SB 140, and for joining Senator Uecker as cosponsors.  We would also like to thank Representative Wiggam and Representative Lang for their tremendous efforts in the House to pass the bill.
Thanks are also due to our partners, including the Congressional Sportsmen's Foundation and others, for providing testimony in support of our position for the need to make these revisions.
We have already been in contact with Governor DeWine's office.  We will send an alert if and when we determine there is any need for individuals to contact his office.  He has 10 days to either sign, veto or allow it to become law after he receives it on his desk.  Effective date will be 90 days after it becomes law.
Senator Roegner's Press Release on House Passage
Text of SB 140
AKTI's Ohio 2020 Testimony 11-10-2020
It's Time Ohio Call to Action
Ohio Knife Bill Moves Forward
AKTI Announces Ohio Knife Bill to Repeal Prohibitions
AKTI Ohio Whitepaper to Change Knife Laws 2016