Description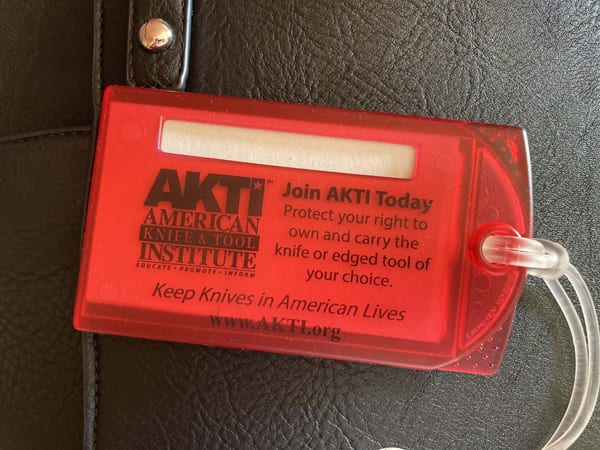 This bright red AKTI luggage tag on every piece of luggage you own will make easy work of finding your black bag among all those other black bags on the airport carousel; and it identifies your bag for the airlines if it is lost. Support the American Knife & Tool Institute's effort to protect your right to own and carry the knives you love. It will remind you that the TSA allows travel with your knife if you put it in your checked baggage. Measures 4-1/4″ x 2-1/2″.
Contact us for quantity discounts over 50.
Shipping is always Free for luggage tags!