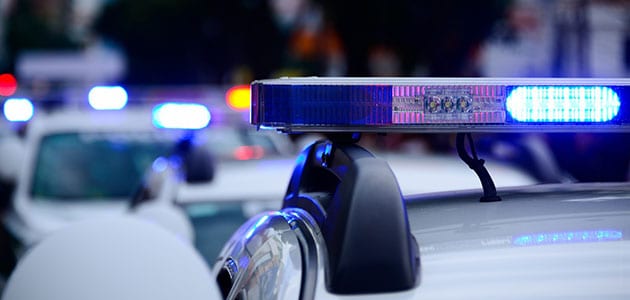 If the Police Stop You When You Have a Knife
Remain calm and polite.
Do NOT resist a law enforcement officer physically.
Do ask if you are free to leave. If the police say no, you are in police custody and you must immediately assert your right to remain silent and right to an attorney.
Do NOT answer any questions except your name and address.  Politely ask to consult your attorney.  If the police continue to ask questions, repeat your request.  You may want to add, "I would like to cooperate fully, but I must consult with my attorney first." (Note: some persons are required by law due to their legal situation to provide additional information.) Every statement you make is a gift to the police and the prosecution, who will not hesitate to use the information against you.
Do NOT consent to a search without a warrant.  If the police implied or expressly promise you (You will not go to jail if you consent) or threaten you (You will go to jail if you do not consent), simply say "Please get a Search Warrant, if you have probable cause."
If you do not answer any other questions except your name and address, you do not have to acknowledge your knife is anything, such as a weapon, tool, concealed or not concealed, etc. that could cause additional problems.
If the Police Arrest You When You Have a Knife
Ask for an attorney. Do not say anything else. You may be given the opportunity for a telephone call, but only when the police decide to afford you the opportunity. Be patient, but continue to insist at the earliest possible time. Never assume that a conversation on a police station or jail telephone is private.
Expect that you will be fingerprinted and photographed. Be aware that when you are being processed, you will be asked many other questions. Again, give background information, but do no mention anything regarding the matter for which you have been arrested or other potential "criminal" information, such as "Do you use drugs?", "Do you have a criminal record?" These officials are attempting to induce to waive your right to silence and to the presence of an attorney, by encouraging you to speak.
Do not talk to anyone else in the jail or any law enforcement officers about your case.
The Police by law must take you immediately before a Magistrate or Judge for the setting of a bail. If they delay unnecessarily, this may be an issue that your attorney may raise prior to trial. You may want to politely ask- "Don't you have to take me immediately before a Magistrate or Judge for the setting of a bail?"
At the first opportunity, make written notes of every event and words that were used. Contact any potential witnesses, to make then available for your legal team, but do not tell them what to say.
If you have any materials on social media relating to this matter, do not delete them. Instead, activate every available privacy filter to block pubic view of your social media postings. Make certain that you refuse all friend requests and follower requests until any legal proceedings have ceased. Provide a copy of your social media page to your attorney.
If you are arrested outside of your home, do not return to the home for anything, as the police will accompany you, while looking for other incriminating evidence.
If you are arrested inside of your home, simply leave immediately with the police.
If you are arrested while walking on the street, do not volunteer that you have a car parked nearby. At the first opportunity, ask a friend or family member to retrieve it.
Never disclose the password to your smartphone. If the police have your smartphone, change the passwords to all all your social media accounts and apps.
Refer your attorney to the AKTI.org website for resources to help with your case.