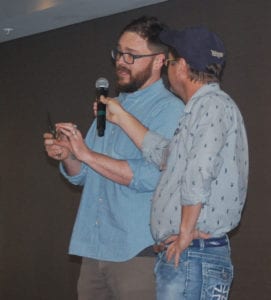 Let the online bidding begin!  August 1 – 9.
On the go?  Download the auctria app to your mobile device and enter in event: freetocarry.
Thank you to everyone who has supported us in the past for the event at the Blade Show and this year!  We are looking forward to a successful auction!
Event Co-Chairs:
Mark Schreiber, President, CRKT
Joe Mc Swiney, CEO, SOG
Thank You to these terrific 2020 Sponsors…  

Donations support AKTI and our efforts to ensure you are FREE TO CARRY the knife of your choice by supporting our Legislative Initiatives. 
Check out the 2019 event.