American Knife & Tool Institute's Legislative Efforts
Federal and State Legislative Initiatives Including:
Repeal of Restrictions on Auto-Open Knives and Other Useful Tools
Clarification of confusing knife laws and ambiguous terms
Statewide Knife Preemption for Consistent Laws
Protection for Traveling Knife Owners
AKTI has successfully removed, clarified, and corrected poorly conceived and ambiguous legislation and educated legislators on knife issues on behalf of the entire knife community. We support reasonable, responsible legislation and measured nonpartisan efforts to resolve issues. We promote knives as an essential and valuable tool in everyday life.
There is a short window of time to get bills introduced through both houses, agreed upon, and signed in many states. Because the legislative process takes substantial time, it can frequently require several legislative sessions to get bills passed and new laws effective.  You can review current state knife laws here.
AKTI greatly appreciates the many elected officials and staff who have partnered with us for rational knife legislation that supports consistent enforcement.  We also thank other organizations that help with letters, testimony, and contacts.  It does take a team effort, and we thank everyone on our team.  
Legislators often introduce bills because you, as a constituent, ask them to.  Some legislation has been the direct, hard work of our lobbyist or a company member.  
Follow the positive things happening by bookmarking this page and sign up to receive our emails. Please wait to contact your elected officials until we send an Action Alert.  We only want you to have to contact legislators if and when it is necessary.  Thank you.
Please note that we are monitoring all knife laws introduced, but do not list the ones that we do not believe have any possibility of movement.  We will email an Action Alert for any negative legislation that requires it, so please sign up for our emails.
Federal legislation to give traveling knife owners federal protection they have never had before from the varying knife laws in different jurisdictions.  Read more.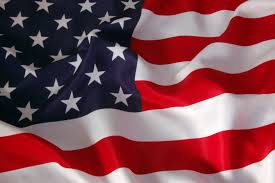 Issue:  Varying laws from state to state
Summary: This bill would provide protection for law-abiding knife owners traveling between states from conflicting state knife laws, provided the knife they possess is legal in both the state of origin and state of destination and they are properly stored according to the law.
Status:  This legislation passed the U.S. Senate on December 11, 2018, by Unanimous Consent. Political wrangling on Capitol Hill over funding and shutdown made it impossible to move it further. In 2019 S. 542 was introduced and passed the Senate Committee on Commerce, Science and Transportation on April 3 without an amendment.  More stalling.  We continue to work to advance this protection for the knife community.
Federal legislation to remove the commerce prohibitions in the Federal Switchblade Act of 1958.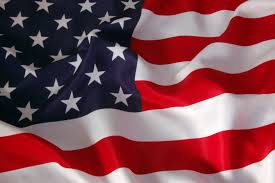 Issue:  Consumers cannot purchase any automatic knife they would like, even if legal in their own state.
Summary: The Freedom of Commerce Act would repeal 15 U.S.C. § 1241 – 1244 and allows domestic manufacturers to ship and sell their products to buyers located in other states.
Status: Freedom of Commerce Act  S. 1588 was re-introduced on May 22, 2019, by U.S. Senators Mike Crapo and Jim Risch at AKTI's request.  Referred to Senate Committee on Commerce, Science and Transportation.   We continue to work to remove this hindrance to knife owners and the knife industry.
Illinois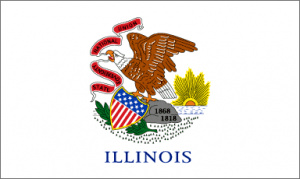 Issue:  Automatic knives are not allowed and are considered Category II weapons.  Limited use is allowed with a Firearm Owner's Identification Card (FOID).
Summary: Working to remove restrictions to the ownership and carry of automatic knives because they are classified as weapons.
Iowa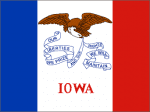 Issue:  Penalties for carrying concealed knives vary in severity based on blade length.
Status:  HB 250, introduced on January 27, 2021, would remove penalties for concealed carry unless the knife is used in criminal activity.  Died in committee.
Massachusetts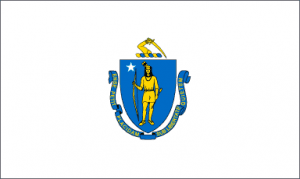 Issue:   Owning or possessing a knife is not an issue, but carrying, manufacturing, or selling certain knives is illegal.  Job and business opportunities are lost because valuable automatic knives cannot be made or sold in Massachusetts.
Summary:  Working to remove the confusion and restrictions on manufacturing, carrying, or selling of automatic knives.
Michigan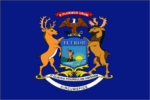 Issue:  Some municipalities have more restrictive knife laws than state laws.
Summary:  Working to enact statewide preemption to prohibit local governments from adopting or enforcing knife ordinances more restrictive than Michigan state law.
Status:  HB 4066 was introduced on January 28, 2021. Passed House June 17.  Referred to Senate Committee on Local Government.  AKTI submitted written testimony for the September 30, 2021, hearing. The Senate passed HB 4066 with changes 25-11 on October 19.  Governor Whitmer vetoed the bill.  We are not done in Michigan!
Minnesota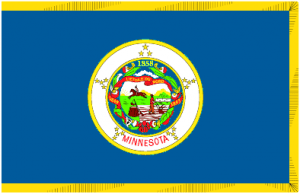 Issue:  It is a crime to manufacture, transfer or possess an automatic knife which is a very useful tool, especially in an emergency when only one hand is available to use the knife.
Summary: Working to allow the use of automatic knives by law-abiding citizens.
New Mexico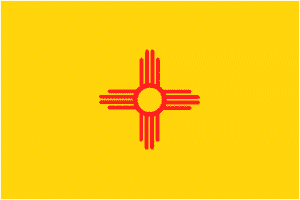 Issue: Anyone who possesses, displays, offers, sells, lends, gives away, or purchases an automatic knife is guilty of a misdemeanor.
Summary:  Working to remove the definition of a "switchblade" knife and restrictions to their ownership and sale for legal purposes.
North Dakota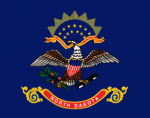 Issue:  Certain knives are classified as "dangerous weapons" and cannot be carried concealed (except with valid concealed firearms or dangerous weapon license issued pursuant to § 62.1-04-03.)
Summary:  Working to remove name-based restrictions such as stiletto, dagger, switchblade, gravity knife, sword, etc., as "dangerous weapons" when carried concealed.
Ohio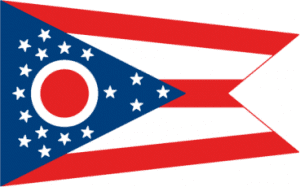 Issue:  Complex and unclear knife laws that limit economic opportunities.
Summary:  Working to clarify the law that pocket knives are legitimate tools, remove automatic knives from the illegal deadly weapon list, and allow the manufacture and sale of automatics.
Status:  SB 140 was signed by Governor DeWine on January 11, 2021.  Effective April 12, 2021.  More information.
Issue:  Several municipalities have stricter knife laws than the state law.
Summary:  Working to add statewide knife preemption for knives.
Status:  SB 156 passed and was signed by the Governor.  It became effective on September 13, 2022.
Pennsylvania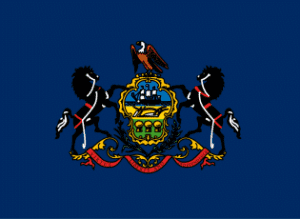 Issue:  Automatic knives, which are valuable tools, are considered "offensive weapons."
Summary:  Working to remove automatic knives from the list of "offensive weapons" to remove confusion created by law wording and court decisions. 
Status: HB 1929, introduced by Rep. Martin Causer, passed the House by a vote of 202-1 and the Senate 50-0.  It was signed by Governor Wolf on November 3, 2022, and became effective on January 2, 2023. 
South Carolina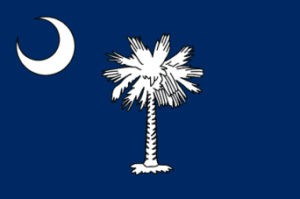 Issue:  Major South Carolina cities have varying knife ordinances in addition to the state knife laws.
Summary:  Working to provide uniformity of knife laws by enacting statewide knife preemption.
Status:  HB 3551 was introduced by Rep. W. Brian White and referred to the House Judiciary Committee, adding knives to the existing firearms preemption legislation.  This continues our efforts since 2012 to enact knife preemption.
Vermont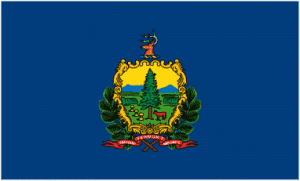 Issue:  Valuable one-hand tools with a blade of more than three inches are considered a weapon.
Summary:  Working to remove criminal penalties on automatic knives.
Status:  H. 13 was introduced by Rep. Brennan to repeal prohibitions on switchblades.  January 5, 2023, referred to the Committee on Judiciary.
Issue:  No uniformity of knife laws within the state creates a lot of confusion and keeps knife users from carrying essential tools.
Summary:  HB 254 was introduced on February 11, 2021, by Rep. Brennan, a re-introduction of previous efforts, and referred to the House Committee on Government Operations.
Virginia 

Issue:  Automatic knives are legal but may not be carried concealed.
Status:  Effective July 1, 2023, HB 2298 removes switchblade knives from and adds stiletto knives to the list of concealed weapons, the carrying of which is prohibited in public, including dirks and daggers, which remain prohibited.
Washington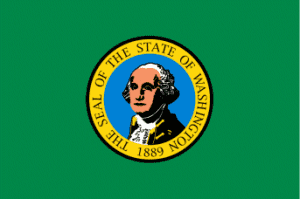 Issue:  Knife manufacturers are losing important business opportunities because the products they make cannot be bought or possessed by Washington citizens or visitors.
Summary:  Automatic knives are currently legal to manufacture but not legal for citizens to possess or sell.
Status:  HB 1224 to remove "spring blade" (i.e., automatic) knives from the definition of "dangerous weapon" and allow the sale and possession of these knives.   AKTI has been part of a coalition of knife manufacturers and other organizations pushing for common-sense knife reform in The Evergreen State. HB 1224 is the product of that work.  In 2022, the bill failed to be voted on in the House in time to pass to the Senate (which passed it previously) before the cross-over deadline.  We will continue to work on this legislation.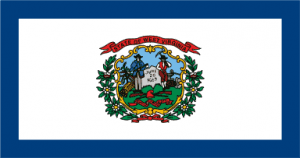 Issue:  Municipalities with varying knife laws creates confusion for knife users.
Summary:  Statewide knife preemption limits the authority of municipalities to regulate the purchasing, possessing, transferring, owning, carrying, transporting, selling, and storing of knives.  SB 96 added knives to West Virginia's definition of "deadly weapons" for purposes of statewide preemption.
Status:  Passed, Chaptered Act 64, effective May 31, 2020.
Keep checking back for updates.
Here's what you can do now:
Know the current knife laws in the state(s) you live, work or travel in.  www.stateknifelaws.com
Ask your customers, friends, and social media contacts to sign up as a free AKTI Grassroots Supporter.  We need people willing to contact their legislators when necessary. Call to Action Alerts will be sent if action is needed in your state.
Join AKTI – and do it Today! Our strength is in the support shown by concerned knife owners and the entire knife industry.
Please contribute to our Legislative Fund. Changing laws takes time, resources, and MONEY.