Laws and regulations vary from state to state, county to county and within different cities in the same county. It would be impossible to keep current a compilation of all knife-related laws. However, we do have a reliable, attorney written and updated, source of all State Knife Laws.  AKTI has also researched sources and information to help you search for additional knife laws that may affect you.
State Knife Laws
Check out State Knife Laws on our website. Information including which knives are forbidden or prohibited under state law; what knives cannot be sold or other restrictions on sale; and what knives may be carried and whether concealment is an issue is available. Be careful when researching state laws on the internet. Sites that list knife laws are frequently not current, were not researched by an attorney, or repeat erroneous information from another website.  You can check the state's own legislative site to confirm information by reviewing the actual law(s).
State Laws Regarding Auto-Open Knives
Check out AKTI's Quick Reference Map Regarding Automatic Knives
Local Laws
Federal Laws Regarding Knives
Researching Laws and Legislation
Finding a Knife-Knowledgeable Lawyer
Important Supreme Court Decisions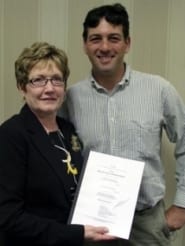 District of Columbia v. Heller affirmed that the Second Amendment guarantees an individual right to keep and bear arms. The historic 2008 ruling overturned Washington, D.C.'s ban on handguns and self defense in the home.
McDonald v. City of Chicago was a landmark victory, reaffirming the Second Amendment Right to Keep and Bear Arms as a fundamental right, regardless of where one lives, and no state, county or local government can take away that right.
Tracking Pending Legislation