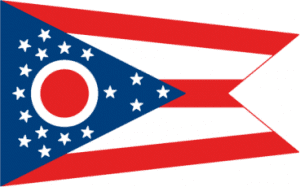 Ohio SB 140  passed out of the House Criminal Justice Committee with a bipartisan vote of 7-4 on November 19, 2020.
Reform of the knife law in Ohio has been a high priority for the American Knife & Tool Institute.  The laws have been complex and unclear, and limiting to economic opportunities for knife businesses.
A November 10th hearing of the House Criminal Justice Committee was its third and final hearing on SB 140.  Written testimony was provided by the American Knife & Tool Institute – the only testimony received.  
SB 140 already passed the Senate 32-1 in June of 2019, so now it goes to the full House for a vote.  We'll let you know if/when it's time to contact your Ohio representative to encourage their yes vote.
Ohio Knife Laws would be changed with the passage of SB 140 in two very important ways:
Allow the concealed carry of any knife, unless the knife is used as a weapon.
Allow the manufacture and sale of automatic knives ("switchblades")
This legislation will not only allow Ohio residents and visitors to use a valuable tool, it will mean Ohio businesses can have a share of the huge market for automatic knives," said Rick Hinderer, owner of Rick Hinderer Knives, a Shreve, Ohio, knife company.  "With the majority of states allowing consumers to own this type of knife, passage of SB 140 will mean that we have an opportunity expand our knife line offerings and possibly as much as double the number of jobs we offer, increasing our business and the economic impact of our industry in Ohio.
Sign up for updates on all of AKTI's activities and legislative initiatives.  Join or contribute to our Legislative Fund.