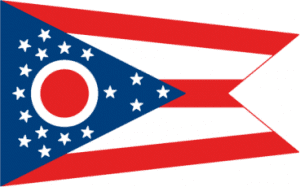 SHARE with anyone you know in Ohio
We've just received word that there is a very good chance that Ohio SB 140 will be voted on in the House this week and then, if passed, would go to Governor DeWine for signature.
Now is the time for Ohioans to ask their House representatives to support their constituents and vote YES on SB 140.  If you live, work or travel frequently to Ohio, let your voice be heard.  Share with those you know in Ohio.
Contact your representative from their individual page by either email, telephone or fax.  Search for your member here.
Why vote YES?  Ohio Knife Laws would be changed in two very important ways:
Clarify that a concealed knife is not a weapon unless it is used as a weapon.
Allow the manufacture and sale of automatic knives.
We could get this done yet this year, but it's time for your help!
Ohio Knife Bill Moves Forward
AKTI Announces Ohio Knife Bill to Repeal Prohibitions
Sign up for updates on all of AKTI's activities and legislative initiatives.  Join or contribute to our Legislative Fund.