AKTI leads the knife community with an aggressive proactive legislative agenda
This page and links to information on each state will be updated as information is available.
The ambitious legislation plan for 2015 that the American Knife & Tool Institute announced late last summer is in full force.  Where AKTI cannot get complete prohibitions removed, we are rewriting laws to remove or clarify archaic and confusing terms that cause inconsistent or unreasonable punishments and to provide protection when traveling from location to location from a myriad of local laws.
In many states there is a short window of time to get bills introduced, through both houses, agreed upon and signed.  Because the legislative process takes substantial time, it can frequently require several legislative sessions to get bills passed. Help AKTI push these pro-knife bills through this year!
AKTI greatly appreciates the many elected officials and their staff who have listened to our concerns regarding state knife laws and are working to make reasonable and responsible changes. It really does take a team effort and we thank everyone on our team.  Some bills are introduced by legislators because you as a constituent asked them to.  We are sharing with you all pro-knife legislation we know about.
Be sure to follow what's happening in these states and at the federal level on our website and sign up to receive our Grassroots Supporter emails.
Senate Committee introduced knife preemption bill (SB 1092) which would also void any current local knife laws that are more restrictive than the state law of Idaho. Failed due to concern over ability of schools to regulate knife possession.
Illinois – Pending in Senate Committee
Bill (SB 711) to allow the manufacture of automatics and sell to peace officers as well as persons with an Illinois state concealed carry permit.
Bill (HB 1634) to make state knife law override any city or county ordinance and keep knife owners or those traveling in Indiana from more restrictive laws in municipalities such as Indianapolis and South Bend (knife preemption).
Kentucky – FAILED to move out of committee
Bill (SB 146) to keep local governments from controlling knives and repeal any local ordinances currently in effect (knife preemption).
Maine – Prohibition on automatic knives repealed.
Will be law later this year.
Michigan – Contact House Committee Members
Bill (SB 305) to prohibit knife regulation by political subdivision (cities, municipalities, etc.) in the state (knife preemption) has passed Senate.
Mississippi – FAILED to move out of committee 
House Bill 522 to enact statewide knife uniformity (knife preemption) to ensure that cities do not try to regulate knives more strictly than state law.
Montana – FAILED – Governor Vetoed
House Bill 533 to change the "critical dimension" in Montana from 4 to 6 inches and add an intent element to the concealed carry statute passed both House and Senate.
Nevada – Prohibitions removed
Senate Bill 176 will become law on July 1, 2015 making switchblade knives (longer than 2-inches), dirks, daggers and belt buckle knives legal in Nevada.
New York – Assembly bill passed
On-going efforts in cooperation with the NY Legal Aid Society and supporting legislators to define gravity knives.  This would solve confusion with one-hand opening knives for many law-abiding New Yorkers. (Identical bills SB 3675 and AB 4821)
Oklahoma –  SIGNED INTO LAW – Two Pro-Knife Bills 
House Bill 1911 to will allow the normal carry of automatics will be become law effective November 1, 2015.
rHouse Bill 1460 to enact statewide uniformity of knife laws (knife preemption) will become law effective November 1, 2015.
Widely co-sponsored House Bill 230 would remove ALL knife restrictions in the state of Pennsylvania.
South Carolina – Passed House-Contact Senators
Rep. Mike Pitts re-introduced knife preemption legislation HB 3115 which would eliminate more restrictive ordinances in Charleston, Columbia and other cities.  Rep. Pitts spoke at AKTI's 2012 legislative update meeting at the Blade Show on how to communicate with your legislators.
House Bill 92 would make Bowie knives (not currently defined in law) legal in Texas – Left Pending in Committee
House Bill 905 makes state law override any city ordinances (knife preemption) – Effective September 1, 2015
House Bill 3884 would eliminate definition of "illegal knives." – PASSED HOUSE – IN SENATE COMMITTEE
An act to prohibit municipal authorities from being able to regulate the possession, use or manufacture of knives (knife preemption). HB 165 would add knives to the existing preemption law regarding traps, firearms and ammunition.
Virginia – SB 1130 FAILED – on second vote of House! 
Anyone living, working or traveling in the State of Virginia is automatically guilty of a misdemeanor for having a blackjack, brass or metal knucks, throwing star, oriental dart, switchblade knife, ballistic knife or other like weapon.
Wisconsin – Identical bills in Committee
Bills introduced in the Wisconsin Assembly (AB 142) and Senate (SB 102) would clarify assisted opening knives are not switchblades, allow for limited carry of automatics and permit the manufacture of automatics within the state.
Wonder what the current law is in your state?  Check out AKTI's reliable, accurate and up-to-date State Knife Laws resource.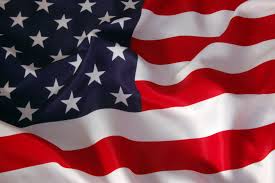 Thank you Senators Mike Enzi and Ron Wyden for the bipartisan introduction of our legislation to protect traveling knife users. Senate Bill 1315, referred to as the Knife Owners' Protection Act, will assure knife owners are not charged with violating restrictive state and local laws as long as their knife is legal in the state where their travel begins and where it ends, provided it is in a closed container.
Keep checking back for updates.
Here's what you can do now:
Ask your customers, friends and social media contacts to sign up as a free AKTI Grassroots Supporter.  We need people willing to contact their legislators when necessary. Call to Action Alerts will be sent if action is needed in your state.
Join AKTI – and do it Today! Our strength is in the support shown by concerned knife owners and the entire knife industry.
Make a contribution to our Legislative Fund. Changing laws takes time, resources and MONEY.