Automatic knife prohibition removed
We sincerely appreciate Rep. Stetkis reaching out to the American Knife & Tool Institute for support and guidance to help his bill through the legislative process.
LAW EFFECTIVE October 15, 2015
(July 21, 2015) – The Maine legislature adjourned on Thursday, July 16, 2015.  LD 264 will be effective law on October 15, 2015.
BILL SIGNED INTO LAW (April 16, 2015) – but not effective until ninety (90) days after the end of the Maine legislative session.
UPDATE (April 7, 2015) – Bill to remove knife prohibitions headed to Governor LePage for signing.  AKTI heard early this morning from Rep. Stetkis that "LD264 was enacted by the Maine Senate and is now on its way to the Governor's desk to be signed into Law !!!  Congratulations to a great team Thank you all very much."  AKTI thanks Rep. Stetkis for his lead on this bill, Cabela's and other AKTI members for providing much valued support.
CAUTION:  Once signed by the Governor, LD 264 will not be effective until ninety (90) days after the end of the legislative session (projected in June).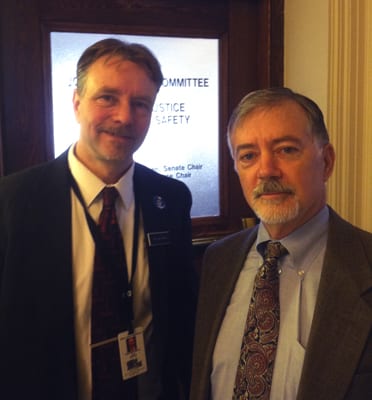 UPDATE (April 2, 2015) – LD 264 (HB 182) passed the House and is headed back to the Senate for enactment.
UPDATE (March 9, 2015) – Rep. Stetkis reported to us that the working hearing held today on HB 182 (LD 264) went very well! The Joint Committee on Criminal Justice and Public Safety moved the bill out of committee with a unanimous "Ought to Pass."  We were pleased to provide additional assistance, including a AKTI Letter of Support and also a letter from AKTI member Cabela's in support of the bill. We thank Cabela's for this valuable support.
If you live, work, travel frequently, or have a business in Maine, it's time to contact your Representatives and Senators to ask their support of LD 264.
Call your Maine Representative at (800) 423-2900 (in state) or (207) 287-1400 (Clerk's office).
Click here to find your Representative and Senator.  Follow the links to click on their email address.
Sample message:  As a resident of Maine (or someone who works in Maine), please vote YES to pass LD 264 to restore the right to possess certain knives. These are valuable tools used everyday to accomplish many tasks.  (Please avoid using the word switchblade to describe automatic knives.)
---
UPDATE (March 3, 2015) – A public hearing was held yesterday.  At Representative Stekis' request AKTI legislative consultant Dan Lawson attended and testified in support of HB 182 LD 264. The Joint Committee on Criminal Justice and Public Safety will be discussing the legislation in a working session next week. Rep.Stetkis has asked for additional assistance from AKTI.  We have pulled several members into the effort to provide  information in response to the various questions raised by committee members.
---
UPDATE (February 5, 2015) – HB 182 LD 264has been referred to the Maine Joint Maine Joint Standing Committee on Criminal Justice and Public Safety.  Contact Committee Members NOW and ask them to move this bill to the House for a vote.
---
(January 16, 2015) – Yesterday Maine Representative Joel R. Stetkis introduced HB 182 to "restore access to certain knives."  In 2011 Maine allowed that persons with one arm could legally own automatics.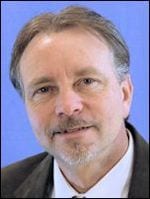 While other states including New Hampshire (lead by the Honorable Jenn Coffey), Alaska, Texas and other states have been removing prohibitions against automatic and spring assisted knives, the State of Maine went moved only slightly to allow certain people the right to use an easy knife to open.
To confuse the situation even more for law-abiding knife users, the Maine knife law does not even include a definition that avoided confusing with other easy to open knives.  Plus, somehow, persons with only one hand became more responsible citizens and have an automatic knife as long as the blade was 3 inches or less.
We are working with Rep. Stetkis, a newly-elected legislators who is a carpenter and outdoor sportsman.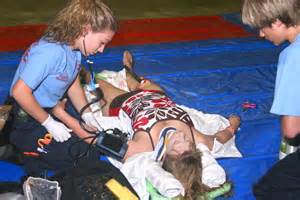 "I am trying to break the paradigm in most people's mind that this is not about 'switchblades' because this is about valuable tools that a majority of law abiding Mainers use on a daily basis. In today's America, there are hundreds of knife designs used by Firefighters, EMT's, commercial fishermen, rafting guides, carpenters, electricians and many others that can benefit from these tools. But, due to the way these tools open, they are deemed dangerous weapons under current law," said Rep. Stetkis.
Rep. Stetkis is working hard to ensure that his constituents can have valuable knives when needed.
Hopefully the current legislature passes this bill quickly.  Do your part and and encourage legislators to vote to approve Maine House Bill LD 264 which will repeal Sec. 1. 17-A MRSA Section 1055. as amended by PL 2011, c. 464, Section 18.
---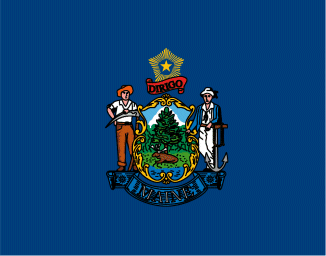 The current Maine legislative session began on December 3, 2014 and is expected to adjourn on June 17, 2015. Do not wait to contact your representatives and ask them to support this pro-knife bill!
Find Your Maine House Member
Find Your Maine Senator
---
Mainers – Sign up as a Free Grassroots Supporter to receive any email notices of Call to Action.
---
Current Maine law provides a specific prohibition against automatic knives.
17-A M.R.S.A. § 1055
§ 1055. Possession or distribution of dangerous knives
Effective: September 28, 2011
1. A person is guilty of possession or distribution of dangerous knives if, when the person has no right to do so, the person knowingly manufactures or causes to be manufactured, or knowingly possesses, displays, offers, sells, lends, gives away or purchases any knife that has a blade that opens automatically by hand pressure applied to a button, spring or other device in the handle of the knife, or any knife having a blade that opens or falls or is ejected into position by the force of gravity, or by an outward, downward or centrifugal thrust or movement.
3. Notwithstanding subsection 1, a person who has only one arm may possess and transport a knife described under subsection 1 that has a blade 3 inches or less in length.