Knife Owners' Protection Act (KOPA) requested by AKTI will be voted on by the U.S. Senate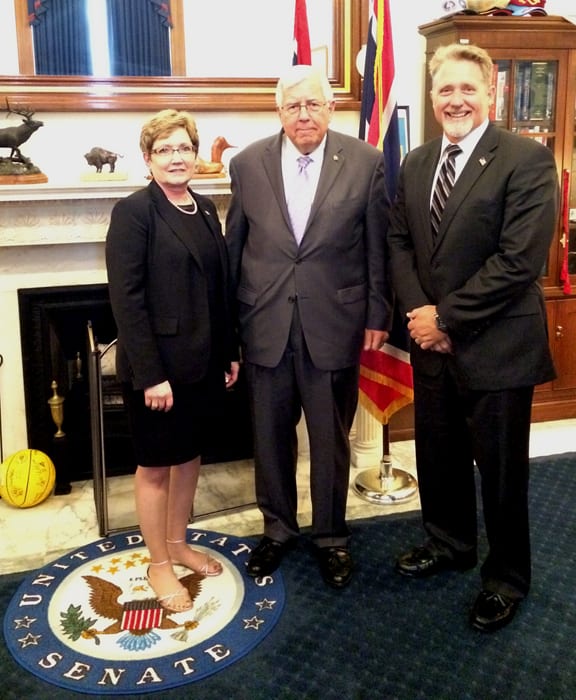 (May 20, 2015) – The Senate Commerce, Science, and Transportation Committee passed a bipartisan measure that would ensure people who are traveling with a secured knife are not prosecuted under local or state laws. The legislation was led by U.S. Senators Mike Enzi, R-WY, and Ron Wyden, D-OR, at the request of the American Knife & Tool Institute (headquartered in Wyoming).
S 1315, also known as the Knife Owners Protection Act of 2015 is also cosponsored by Senators Mike Lee, R-Utah, Joe Manchin, D-W. VA, John Thune, R-SD, and Martin Heinrich, D-NM. Passage by the Commerce Committee sets the measure up for consideration by the Senate.
"The several member companies located in Oregon are pleased that Senator Wyden listened to our concerns." said AKTI President Rod Bremer, President of CRKT. "This Act will allow our customers to feel comfortable about traveling with their knives without fear and confusion over the patchwork of knife laws that exist on the state and local level."
"With this legislation passing out of committee, we are one step closer to providing the protection that knife owners need to ensure they can travel without fear of prosecution," said Enzi. "With thousands of knife laws across the country, this common sense bill would defend the rights of knife owners."
"I appreciate the work of the American Knife and Tool Institute, which has helped build momentum for moving this bill forward," Wyden said. "Senator Enzi and I will continue working to get this commonsense bill through the Senate and passed into law to allow knife owners who follow the rules to transport their property without added hassle between places where it's legal to own knives."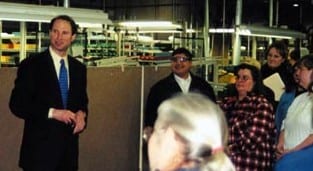 The Knife Owners Protection Act would provide safe harbor to Americans travelling with a knife where it is lawful for the knife to be possessed at both the points of origin and destination, so long as the knife is transported in a closed container. This legislation is based on the Firearms Owner Protection Act of 1986 which provides the same protection to law-abiding gun owners.
"S. 1315 is an updated version of the bipartisan bill Senators Enzi and Wyden introduced for us earlier this year which was numbered S. 567," said Jan Billeb, AKTI Executive Director. "We thank the Senators' excellent staff members for working to refine the language from the original version of this bill introduced in 2014."
More details about the Knife Owners' Protection Act.
See the stories "AKTI's Improved Bipartisan U.S. Act to Protect Traveling Knife Owners Introduced" and "AKTI Works to Permit Interstate Transport of Knives"
Sign up as a Grassroots Supporter to receive our email updates.  We'll let you know when it's time to contact your Senators to ask their support for S. 1315.