By Jeremiah A. Pastrick & Denise Mosteller
---
Creations of the Mind
Unlike tangible forms of property, such as land, goods or equipment, intellectual property ("IP") is often referred to as "intangible property," a term that acknowledges the ethereal nature of this type of property.  Additionally, these forms of property are born not from the hand but from the mind of their creators.  Accordingly, a unifying characteristic of all forms of intellectual property is that they are recognized as "creations of the mind."
The Big Three
When it comes to the basic types of intellectual property the "Big Three" include patents, copyrights and trademarks.  By and large, each of these forms of IP differ in what they provide protection for, what they don't provide protection for, how they are created, how they are "secured", and what public policy interest they are meant to serve.  This last topic in particular, the public policy interest that the IP serves, provides a helpful guide in many IP-related issues including whether a protectible piece of IP (be it a patent, copyright or trademark) has been created and whether a violation or infringement of a piece of IP has occurred.  Whole texts have been written and entire fields of legal practice are devoted to each of these types of IP and further, deeper subsets within them.  But, a general overview of each of the "Big Three" is as follows.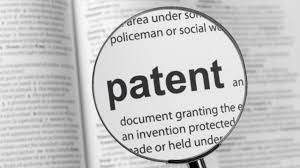 Patents:  The innovator's best friend, patents exist to protect new inventions and provide a limited monopoly in which the inventor or owner of a patent has an exclusive right to produce and sell goods that are covered by the patent.  As a general rule, market economies disfavor monopolies as anti-competitive and bad for consumers.  However, patents stand in contrast to this general principle and confer a limited-in-duration monopoly upon the patent owner, which prevents competitors from selling goods that would violate the patent.  The public policy interest that counterbalances the general disfavor of monopolies is the desire for innovation.  In other words, society and the people who live and work within it, are better off when innovation, inventions and improvements are being developed and brought to market.  Therefore, the patent system was created to provide the innovators, inventors and improvers a means to recoup their investment and a financial incentive to continue to deliver new and better products and processes to consumers who benefit from them.  The limited-in-duration scope of a patent is intended to provide a window of profitability before the countervailing aversion to monopolies kicks in and delivers the patented article to the public domain.
Key aspects of "patentability" are that the invention be: (1) novel (i.e. something new); and (2) "non-obvious," what is often called an "inventive leap."  This second aspect of patentability, the non-obvious "inventive leap" basically means that small, incremental changes or improvements to an existing product will not be a patentable.  Much ink is spilled and many lawyers' hours are billed over the issue of whether an invention is truly new or just an "obvious" improvement over an existing product.  But, scrutiny over whether a product or product feature is truly "new" and not just an obvious improvement upon an already-existing product is something that business-owners and inventors should expect to encounter when pursuing a patent registration.
Additionally, patent rights are only created through the process of registration.  In other words, there are no "natural" or "common law" patent rights.  From a practical standpoint, this means that an idea is not patentable.  Simply thinking of something, even something that may meet the requirements of novelty and non-obviousness, does not create a patent.  The patented invention must be ratified through the process of registration.  So, the novel idea is only the first step on the path to creating a patented invention.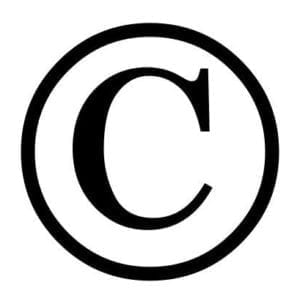 Copyrights:  The artist's best friend, copyrights provide protection for "original works of authorship" that are "fixed in a tangible" medium.  Like patents, copyrights have a limited-in-duration scope and provide a monopoly to the copyright creator/owner to profit from the copyrightable work during the period of protection.
The terms "original work of authorship" and "fixed in a tangible medium" come from the copyright statute and are largely globally-agreed-upon requirements for a work to be "copyrightable."  Practically speaking, this means that plagiarized works or other forms of copying are not protectible by copyright (not original) and works that are not secured is some manner – written down, recorded, printed on a page, painted on a canvass, coded as software, etc. – are not copyrightable.  In other words, as with patents, a simple idea, no matter how original, is not protected by copyright.  Additionally, do not let the word "authorship" become a distraction from the vast array of creative works that are covered by copyright law.  The "authorship" terms harkens back to a time when books and book publishing were the primary drivers of copyright law and protection.  But, copyright law and protection is wildly more expansive the simply covering printed works.
In contrast to patents, natural or common law copyrights do exist.  In other words, a registration is not required in order for a copyright to be created.  As soon as an original work of authorship is created, the rights of a copyright owner, including the rights to reproduce and distribute the work, accrue to the creator of the work.  Registering a copyright can confer additional benefits, such as the ability to collect damages for infringement upon the copyright.  But, a registration is not required in order for the copyright to "exist" and to prevent others from creating unauthorized copies.
Perhaps particularly relevant to businesses, business owners and designers in the knife and tool space is the potential applicability of copyright protections to the aesthetic aspects of a knife or tool.  For example, a fanciful handle or blade design or even an ornate design itself could be protectible under the same components of copyright law that protect sculptural artworks.  However, as a further contrast to patents, copyrights do not and cannot protect "functional articles."  From a practical standpoint, this means that a copyright would protect certain design/sculptural elements of a knife or tool but not the elements that deliver the function of the product.  Here too, parsing the complexities of where the fanciful aspects of a product end and the functional aspects begin is typically a case-by-case undertaking and very fact-specific.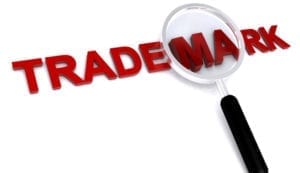 Trademarks:  The consumer's best friend . . . and the brand owners' too.  In a bit of a departure from both patents and copyrights, whose primary function is to protect the creator of the patent or copyright and to spur innovation and creativity, trademark protections originated from a policy of consumer protection – a desire to ensure that consumers receive the genuine product they intend to purchase as opposed to a spurious and inferior product.  From simple medieval origins, a stamp on a bag of wheat for example, the modern conceptions of brands, brand value and brand protection have emerged.  But, a central inquiry in determining whether a trademark exists and whether a trademark has been infringed, rests upon the ability of the mark to distinguish a good or service and whether consumer confusion exists.  To say it another way, if a proposed trademark cannot differentiate a good and identify its source then it is de facto not a trademark.  And, the key question when considering whether a trademark infringement has occurred – be it intentional or inadvertent – is whether consumers are likely confused by the similar marks.
Like copyrights, trademarks too can be established and protected by way of "natural" or common law rights.  However, unlike copyrights, the rights vested in a trademark do not arise as soon as the mark is "created."  Natural (or common law) trademark rights arise over time – through consistent use, presence in the market place and an association in the mind of the consumer between the mark and certain producer.  Registering a trademark further supports the validity and protectability of a mark because the registration process requires scrutiny of the mark's source-identifying capability.  Once a trademark registration is obtained, the presumed legitimate as a matter of law – helping prevent second-comers from adopting a similar mark and bolstering infringement claims against knock-offs and copycats.
A final note on the matter of trademarks is that the universe of what is, or can be, a trademark has expanded significantly in the modern era.  A company or product name, a symbol or logo – these are the origins of a trademark.  But, increasing complexities in markets, products and consumers have brought with them increasing complexities in the conceptualization of a trademark.  Colors, sounds, jingles and even smells now receive trademark protection.  Product packaging, configuration, components and designs as well as entire interior and exterior layouts of stores and showrooms are all now under the ever-growing "big tent" of trademarks.  But, the underlying, unifying and essential aspect of all trademarks – "traditional" and "non-traditional" alike – is the source-identifying requirement.  Basically, if something can identify a product's source, it can quality as a trademark.  If it can't, it can't.
Finally, it is worth noting that, while each of these types of IP are characterized by the distinctions touched on above, many "creations of the mind" can and do implicate multiple types of IP.  For example, a logo may be both a trademark (a source-identifier) as well as a copyright (an original work/design).
Why IP Matters
The public policies noted above underscore the variety of reasons why IP matters – to individuals, to businesses and business owners and to society at large.  IP is the means by which a culture and an individual's art and inventions are supported, valued and protected.  IP is also the means by which consumers are protected from faulty, inferior and even dangerous products and the means by which the creators and producers of quality products protect their business and their customers from shoddy products and unfair competition.  As such, intellectual property is an invaluable and essential asset to society at large and the individuals who live and work within it.
Comments? Questions?  Contact the experts.