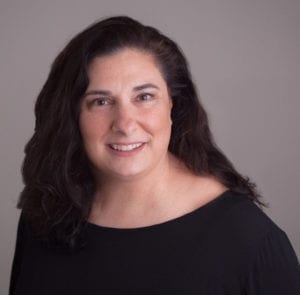 Ms. Mosteller currently serves as Director of Brand Protection for TrackStreet, Inc.  TrackStreet has built an industry-leading SaaS (Software as a Service) platform that leverages the power of artificial intelligence and automation to radically reduce brand and pricing policy violations.  Ms. Mosteller holds a Bachelor of Science in Criminal Justice from Indiana University and has over 22 years of investigation, brand management and intellectual property experience.
Prior to TrackStreet, Denise served as Senior Manager of Brand Protection at Implus Footcare, LLC. Implus owns a significant holding of subsidiary brands with a concentration in footwear, fitness products and recreational accessories.   Ms. Mosteller created a Reseller Program and MAP enforcement program and established policies and procedures to vet and scrutinize resellers and distributors at all levels of the supply chain.  Denise was also responsible for policy enforcement – identifying, investigating and resolving appearances of gray market goods as well as unauthorized/counterfeit products on all major eCommerce marketplaces, with a particular focus on Amazon enforcement and remediation.  In the first year of Ms. Mosteller's initiatives with Implus, she was able to remove 90+% of unauthorized Amazon merchants; a total over 1400 unique sellers.
Ms. Mosteller has also served as Director of Investigations and Client Relations for a consulting firm specializing in international intellectual property development, protection and enforcement.  Throughout the course of her career, Ms. Mosteller has participated in countless criminal and civil investigations and enforcement actions involving everything from individual online sellers to global Chinese manufacturers.  During her career Denise has worked with both federal and state law enforcement agencies to facilitate the arrest of numerous counterfeiters.  Her clients have included brands in the following industries: medical devices, health and beauty, food, alcohol, tobacco, academic institutions, firearms, footwear and eyewear.
As a result of her extensive experience, Ms. Mosteller has had the opportunity to speak at many anti-counterfeiting and brand protection conferences across the U.S. and Canada and enjoys giving investigation tips to help brands find those online sellers:  https://www.youtube.com/watch?v=ioOH1fxwVBE&t=21s
Ms. Mosteller's experience and areas of expertise include:
Investigations: In both the virtual/online context as well as "real world"/on-site investigations.
Trademark use and clearance investigations.
Criminal Investigations: Managing and coordinating with the efforts and work product of private investigators (domestic and abroad if needed), counsel and brand owners in order to assist law enforcement in carrying out criminal IP enforcement actions.
Civil Investigations: Managing and coordinating the efforts and work product of private investigators with legal counsel and in preparation for civil enforcement action including litigation.
Establishing and administrating proper evidence documentation protocols and chains-of-custody.
Amazon Brand Registry: Set-up; management; and maximizing benefits.
Identifying true identity of online sellers.
MAP Policies and programs – establishing, implementing and managing.
Developing and leading education programs around IP and proper IP use; anti-counterfeiting (prevention and remediation); IP investigations; and policy development, implantation and enforcement.
For further information on Ms. Mosteller, please see here.