By Denise Mosteller & Jeremiah A. Pastrick
---
Amazon was founded in 1996 and went public in 1997.  They started off selling books, then moved onto music, movies, video games, consumer electronics . . . and today you can buy practically anything on Amazon and have it delivered to your house, including counterfeits.
With more and more people doing most of their shopping online and on websites like Amazon, it's even more important that brands take every possible step to remove counterfeits from the marketplaces. Amazon has several tools available to assist brands with combating counterfeits in their marketplace: Brand Registry, Project Zero, Transparency, and Utility Patent Neutral Evaluation.  This blog will focus on Brand Registry, Project Zero, and Transparency tools.
Brand Registry
Amazon's first version of Brand Registry was introduced in December of 2015 and Brand Registry 2.0 was a beta program that launched in May 2017.  Brand Registry allows brand owners to easily search and report trademark, copyright, and patent infringement issues.
Getting Started . . . .
You need the following:
An Amazon Account – you can use your Vendor or Seller on Amazon. If you don't have one, you can just create one here.
Must have a federally registered trademark.
To enroll your brand, you will need to provide the following:

Brand name with an active registered trademark. The trademark must appear on your products or packaging.
Trademark registration number – Application numbers are not accepted. However, if you are using Amazon IP Accelerator, https://brandservices.amazon.com/ipaccelerator,  you can receive access before the mark is registered.

There is also a new pilot program that allows you to enroll in Brand Registry with a pending trademark. This program is invitation-only and available in the U.S. and India.  You can apply to be considered for the program if you meet the following criteria:

List of product categories
List of countries where your products are manufactured and distributed.
Enrollment information must be submitted by trademark owners.  A verification code will go to the rights owner listed with the trademark office.
Benefits of Amazon Brand Registry – https://brandservices.amazon.com/benefits
Brand Registry allows you to search by image, ASIN, and search term and you can file one report for multiple violations.  You can't report a patent violation and a trademark violation in the same notice; you must file separate complaints about each issue.
It's a simple system to use and will keep track of ASINs reported.  However, once an ASIN is removed and the "Dogs of Amazon" page pops up, you will not be able to access any images, text language, or sellers that were on that listing.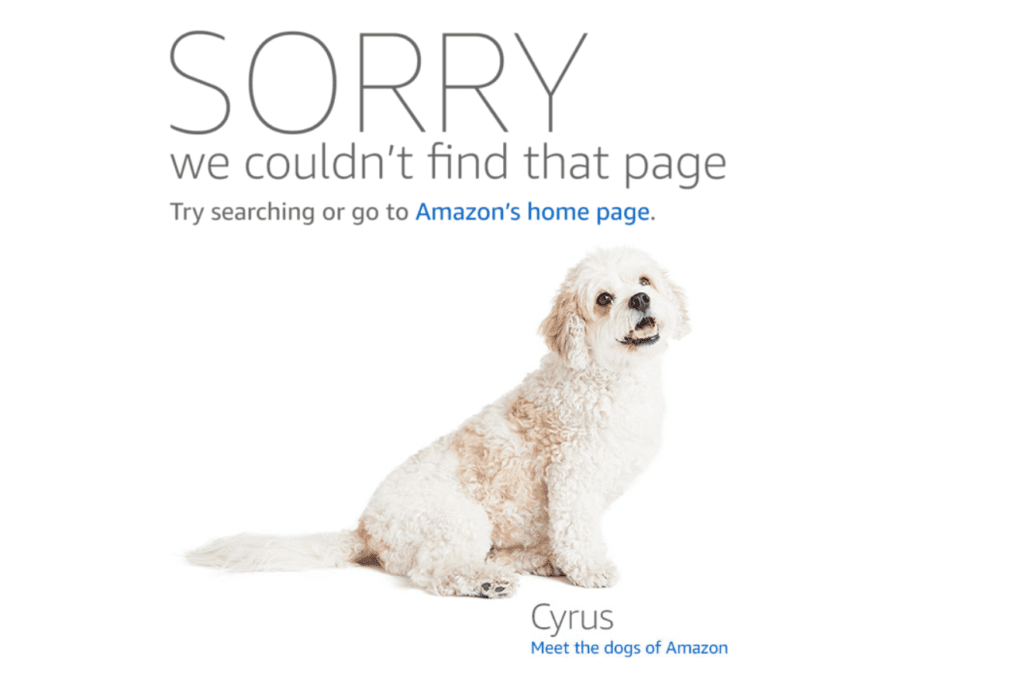 Be sure to document all the necessary information BEFORE filing any complaints.  Believe it or not, counterfeit items that are reported and removed can pop up on a new ASIN.  You might even find Amazon as one of the sellers.  Yes, this happens.
When a violation has been accepted, Amazon will provide contact details for the seller.  It typically includes name, email, and address.  This information is also being provided when using Project Zero, which we will discuss in more detail below.
When using Brand Registry, a purchase is not always needed.  If your products only come in one color and you see it being sold in three colors you never manufactured, report it based on the images alone unless you just want a physical product in hand.  Be sure to provide Amazon with the necessary details.  Be brief and to the point.  Do not discuss more than one issue.  If the item is also a patent infringement, you will need to report that separately.  However, the TM issue alone should have the product removed without needing to also report the patent issue.
When it comes to patent infringements and Brand Registry, unless it is a design patent, this is not a very useful tool. When a claim against a utility patent is made, Amazon will provide you the seller's information and tell you to contact them directly to resolve the matter unless you have an ITC (International Trade Commission) order or a federal court order.  Amazon has introduced the Utility Patent Neutral Evaluation ("UPNE") Program, but more on that in another blog post.
Brand Registry gives brands more control over product pages.  Amazon also claims the information you provide will allow them to implement additional brand protection measures.
Brand Registry should NOT be used to control distribution.
Source: https://brandservices.amazon.com/
Project Zero
Project Zero was first launched in February 2019 and is a self-service tool available to brands that are already enrolled in Brand Registry.  In addition to being enrolled in Brand Registry, you must be the rights owner of the trademark and have submitted violation reports with an acceptance rate of 90%.
An Acceptance Rate?  What does that mean?  It means that every time you submit a violation report Amazon is keeping track.  If you submit several reports that are not accepted, your rate will drop.  Not only will it keep you out of Project Zero but you will also notice a delay in Amazon's response time when submitting violation notices through Brand Registry.
Once you have been accepted into Project Zero, you can be kicked out.  Be picky about what you report and keep your acceptance rate high.  Project Zero should NOT be used to control distribution.  Source: https://brandservices.amazon.com/projectzero
Every time you report infringements, Amazon pays attention.  They are using the information to proactively look for and remove suspected counterfeits before they hit the marketplace.  Brands can take this action a step further by utilizing the Transparency program.
Transparency
Amazon's Transparency program is a product serialization service that helps identify authentic goods and prevent counterfeits.  When products are enrolled in Transparency, Amazon will not accept any products without the unique code.
To enroll in Transparency, you will need to be the brand owner, have a Global Trade Item Number (GTIN) such as a UPC or barcode on the products and the ability to apply the unique Transparency code on every unit you manufacture.  Yes, EVERY unit.  If Amazon finds out you are not applying the code on every unit, you will be kicked out of the program.  Transparency should NOT be used to control distribution.
Source: https://brandservices.amazon.com/transparency
In conclusion, many brands have found that Amazon can be both a significant source of sales and revenue but also an open door for easily accessible counterfeit goods.  The programs above demonstrate that, while still in a state of development and improvement, Amazon is undertaking efforts to deliver tools to brand owners to address counterfeits on their platform.  As with anti-counterfeiting efforts in any context there is no "set it and forget it" model for success.  Anti-counterfeiting requires active, ongoing engagement, an effort to make the most of the tools that you have and your disposal and, often a bit of creativity as well.  Consistent use of these tools should be part of any effort to combat counterfeits on Amazon.