Legislation Would Provide Federal Protection for Law Abiding Knife Owners Traveling Between States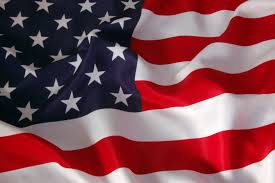 The American Knife & Tool Institute (AKTI) today announced the introduction of the Interstate Transport Act (ITA), (S. 1092) sponsored by Senators Mike Enzi, R-WY, and Ron Wyden, D-OR. The bill will ensure federal protection for lawful knife owners traveling through the current patchwork of state and local knife laws.  It is the continuation of an effort AKTI has lead for many years to better protect lawful knife owners traveling across the country.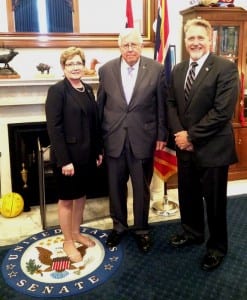 "Growing up in Wyoming, I know that knives are an essential tool for hunters, ranchers, farmers and other various everyday uses," said Senator Enzi. "But with conflicting knife laws across the country, it can make it difficult for responsible knife owners to know if they are violating the law if they are travelling with a knife. This bill would help fix that by ensuring that if you're traveling from point A to point C with a knife that is legal in both locations, you shouldn't have to worry about being charged with a knife possession crime in between at point B."
"The Interstate Transport Act provides common-sense protections for knife owners traveling through the United States," Senator Wyden said. "Our bipartisan bill would protect public safety, respect states' rights and ensure knife owners who are following the law are not punished for traveling between places where knives are legal."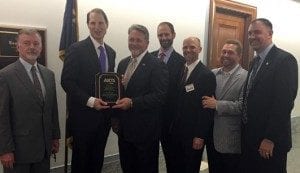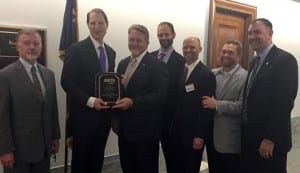 At AKTI, we believe that most people who carry a knife do so for common, everyday purposes. People engaged in the building and agricultural trades, for example, carry knives on a daily basis. Knives are also essential for many outdoor activities, including hunting, fishing, hiking, camping, boating and other such activities. Our goal is to ensure that law-abiding citizens feel knowledgeable and confident in their ability to carry the tools they use for their daily and recreational lives.
Under current U.S. code, lawful gun owners are allowed to transport firearms legally in both the state of origin and the state of destination, provided they are properly stored and in accordance with all federal restrictions. However, no such protection exists for knife owners wishing to transport knives to and from states in which they are legal, but through jurisdictions with varying requirements. ITA would allow legal interstate travel for knives, provided the knives are transported to and from states where the law allows possession of said knives, and they are transported in locked containers. The bill has been referred to the Senate Committee on Commerce, Science and Transportation, and is co-sponsored by Senators Daines, R-MT, Heinrich, D-NM, Risch, R-ID, and Manchin, D-WV.
"For nearly 20 years, AKTI has served as the go-to resource for knife owners looking to ensure that they comply with all local, state, and federal laws related to knives," said AKTI President CJ Buck. "One of the biggest complaints and points of confusion AKTI hears about from lawful knife owners involves the interstate transport of knives. While citizens are making every effort to comply with patchwork state and local laws, it has become clear that there is the need for a federal protection for sportsmen, hunters, and other law-abiding knife owners that does not interfere with state and local restrictions on knife use. We thank Senators Enzi and Wyden for leading the efforts to correct this."
AKTI Presents Common Sense Award to Senators Enzi and Wyden
AKTI Works to Permit Interstate Transport of Knives