New Versatile and Functional Titanium Frame Lock Design Joins
Family of Quality Blades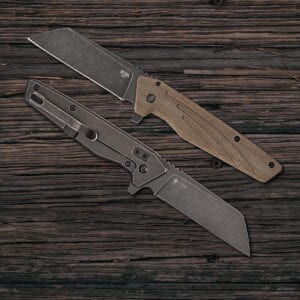 Ontario Knife Company® (OKC®) has been building quality knives for extreme conditions for more than 130 years, and their newest addition for 2021 doesn't disappoint, blending unique design with unmatched quality for an affordable price. If you're a fan of OKC's popular Shikra folder, then you'll also appreciate its newest sibling, the OKC Besra.

"The Besra is our newest design and follow-up to OKC's popular Shikra folder that was introduced last year, incorporating a similar look and quality materials with unique changes customers will appreciate," said Kenneth Trbovich, President and CEO of Ontario Knife Company. "The Besra's blade blends the profile of a sheepsfoot with the width and style of a cleaver which translates to a very straight cutting edge. It's a very functional, lightweight knife that will prove to be a folder favorite," he added.

The OKC Besra's 2.875-inch blade is made of AUS-8 stainless steel with a stonewashed black PVD coating which not only makes the knife look impressive, it works to prevent corrosion. Its sheepsfoot style shape with a piercing point helps users achieve a perfectly straight cut and tackle delicate cutting work. When closed the entire folder measures 4.25-inches, reaching its full length of 7.25-inches when deployed – making it ideal for every day carry. Deploying the blade is incredibly smooth thanks to its convenient flipper tab and ball bearing pivot system. Taking after its popular sibling the Shikra, the handle is crafted with a tan linen Micarta on one side and full Titainium on the other. This reduced the weight while providing an excellent grip, even in wet conditions. A reversible pocket-clip helps secure the knife in your possession when not in use. The OKC Besra folder has an MSRP of $55.95.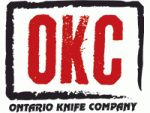 For more information visit www.ontarioknife.com.
Ontario Knife Company is a Board of Regent member of the American Knife & Tool Institute.