Columbia River Knife and Tool® is proud to welcome Kyle Stuart to the team as the company's new Marketing Manager.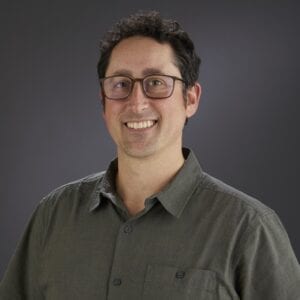 A seasoned marketing professional, Stuart has varied and deep experience in consumer marketing, advertising, and public relations honed through positions in agency settings as well as on in-house teams. He comes to CRKT® after leading marketing strategy at the Northwest Energy Efficiency Alliance, as well as a Brand Director role at North, an independent Portland-based ad agency.
"As we continue to grow and develop the CRKT brand we are always on the lookout for talented team members with the ability to help build our business and Kyle fits that bill perfectly," said CRKT® VP of Marketing & Innovation, Doug Flagg. "Kyle's depth of experience, enthusiasm, and natural leadership skills will be great assets to CRKT® as we set course to take our brand to the next level."
"CRKT® is an industry leader in design, innovation, and product development and I'm excited about the prospect of joining such a strong and passionate team," said Stuart. "The foundation here, built over 25+ years, is incredibly strong and I'm confident that my experience and skillset can help build on this legacy."
An avid outdoorsman and DIY enthusiast, Kyle is an alumnus of Linfield College and recently completed the Design Thinking Certificate Program at Portland State University. He will report directly to CRKT VP of Marketing & Innovation Doug Flagg.
Founded in 1994, CRKT® is a member of AKTI's Board of Regents, serving the knife community with a reputation for innovative design.
Learn more about CRKT on their website.