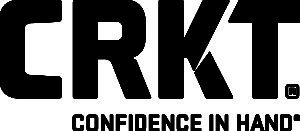 CRKT has proudly unveiled a new exclusive version of Jesper Voxnaes' fan-favorite Piet™, in a blue colorway with D2 steel. Designed on the cusp of his first-ever visit to Portland to meet with CRKT®, Jesper's Piet™ is a slim, lightweight everyday carry aimed at the urban commuter.
Featuring a satin finish and a flat grind, the drop point D2 blade is tough yet lightweight, it'll fly under the radar until it's time to do damage to some packaging. It's balanced by a compact yet highly ergonomic glass-reinforced nylon handle and a deep-carry clip that makes it barely noticeable in the pocket of work pants. The blade deploys quickly with an oversized thumb hole and is held securely in place with a locking liner.

The Piet™ was released today, Tuesday, July 20th, 2021 and will available only through https://www.crkt.com/piet-blue-with-d2-blade-steel.html.
To commemorate this launch, CRKT will hold an enter-to-win promotion on CRKT's Instagram page. Piet™ was hand-sketched inside Portland International Airport after designer Jesper Voxnaes' first arrival in PDX. Drawing from this design inspiration, the winner of this promotion will receive a new Exclusive Piet™ knife, along with a CRKT Pryma™ multi-tool and custom PDX-carpet hanky. The enter to win will run from Tuesday, July 20th – Thursday, August 5th, 2021. To enter, participants will need to follow CRKT's channel, like the post, and tag three friends in the comment section.  All participants must be 18 years old by the time of entry and be a resident of the U.S. Full contest rules can be found here. A winner will be chosen at random and contacted on Thursday, August 5th, 2021.
PRODUCT SPECIFICATIONS
PIET™ ($54.99)
Blade:     Edge: Plain
Steel: D2
Thickness: 0.13" (3.30 mm)
Finish: Satin
Length: 2.69" (68.30 mm)
Closed:   3.76" (95.48 mm)
Open:      6.44" (163.53 mm)
Weight:   2.5 oz. (70.87 g)
Handle:   Glass-Reinforced Nylon
Style:      Folding Knife w/ Liner Lock
See all current 2021 releases.
Founded in 1994, CRKT® has been a member of AKTI since 1998, and a member of the Board of Regents since 2009.
See more at www.crkt.com