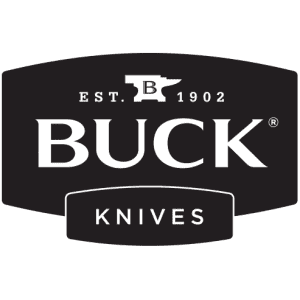 Ryan McGinnis Joins Buck Knives
Buck Knives is pleased to welcome Ryan McGinnis stepping into the role of Marketing Manager.  As a key member of the marketing team, McGinnis will provide strategic oversight and aid in driving a consistent and cohesive brand experience for Buck Knives. McGinnis will be responsible for consumer and trade marketing programs, creative and content development, new product launches, and supporting Buck Knives' omnichannel sales strategy.  With extensive knowledge of the marketing and branding experience, McGinnis will further develop and strengthen Buck Knives' voice and vision through strategic execution of brand efforts, marketing plans, and deliverables.
McGinnis spent over eight years in the knife industry, serving in several marketing roles at Benchmade Knife Company.  During his time at Benchmade, McGinnis created and managed marketing and sales materials and programs, including producing and executing branding strategies.  Most recently, McGinnis was the Marketing Director of the Redmond Chamber of Commerce and CVB, where he was responsible for the direction and development of all marketing activities for the Redmond Chamber.
"We are extremely excited to have Ryan come on board with Buck Knives," said Chris Bourassa, Director of Marketing and Product Development. "He brings a wealth of knowledge and experience from within the cutlery industry, has an exceptional marketing mindset, and a creative drive that will no doubt highlight Buck's authentic story.  His ability to craft compelling brand campaigns and leverage our storied history will serve as a great asset toward our plans for growth and market share expansion."
"I am excited to be joining the team at Buck Knives and to tell the story of this amazing brand. I've always had a passion for the knife industry and the people who use, work, and benefit from cutting tools. Buck's amazing generational history and passion for crafting knives the right way are truly unique in the industry, and I look forward to sharing them with the world," said McGinnis.
Buck is a co-founding member of the American Knife & Tool Institute and a Board of Regent.