AKTI Celebrates 25 Years
With Ed Fowler
About this series: "Better Together" is an occasional series celebrating the American Knife and Tool Institute's 25th anniversary. We take a closer look at some of the people and organizations who have contributed to AKTI's success and helped shape the organization into the leading advocate for the knife industry and American knife owners.
Ed Fowler
Custom Knife Maker
Riverton, WY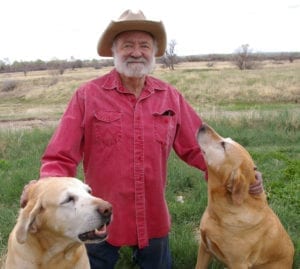 About Ed: Given his first pocket knife at an age when he "started wearing pants with pockets," Fowler, now 83, knows a thing or two about the importance of keeping knives in American lives. He's a former police officer who moved to Wyoming and began making custom knives in the early 1980s. Recognized today as a world-class bladesmith, Ed makes only a handful of knives a year that collectors prize for their rugged spirit and robust designs. He is an author and mentor for the next generation of knife makers.
➨ How long as an AKTI member: "I remember having a conversation with some folks in the late 1980s, before AKTI began, about what we could do to make sure that there didn't come a day where it would be illegal to carry a knife. From that point, I never remember not being a member of AKTI."
➨ Why Ed is an AKTI member: "As far as I know, no knife law has ever saved a life, but they've been used to harass innocent people and cost them legal expenses, and even ruin their reputations."
➨ Why he continues to support AKTI: "AKTI is the one organization that works in partnership with the American people and knife industry. When they tackle an issue, it's always as a group."
➨ Parting thought: "I have no use for a karambit knife, and I hate daggers, but as an industry, I know we need to support the manufacturing and legal use of all knives. If we let the door open to make one type of knife illegal, banning other types will be easier. That can't happen because a knife is the most valuable tool we have."
Read about the major highlights of AKTI's work to advocate for the entire knife community.