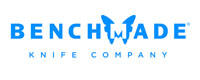 With over 30 years of experience designing and manufacturing knives and edged tools made in the United States, Benchmade Knife Company launches its all-new Cutlery line, redefining quality for the professional and amateur chef alike. The brand — already acclaimed among adventurers, hunters and service members who demand the best, most reliable equipment in the field — brings its experience and quality to the kitchen, delivering a level of design and technological superiority far above other leading knife manufacturers.
"This new product line represents a substantial step forward for the Benchmade brand, bringing our design and manufacturing expertise to a new class of customers who demand the best," said Jon de Asis, President & CEO of Benchmade. "The versatility and quality of our products is a hallmark of our brand, and we look forward to bringing this to dinner tables around the world."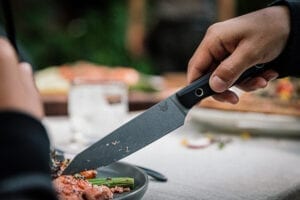 Benchmade kicks off the new line with the 4001 Table Knife Set, delivering clean, effortless cuts paired with a premium in-hand feel and modern classic aesthetic. The Cutlery product offerings will be manufactured alongside all Benchmade knives and tools at their Oregon City, Oregon, facility, utilizing proprietary technology such as SelectEdgeTM, leading material science, and employing the highest quality steel and materials available to produce a knife that is worthy of being Yours, For Life.
To appeal to a wide range of tastes and styles, customers can purchase an in-line version or customize their set as a part of the Benchmade Custom Knife Builder program, where a variety of steels, blade finishes, and handle options are available. The custom program gives customers the ability to choose from 36 color and design combinations to produce a truly unique set of knives that can be passed down the line from generation to generation.
Moving in to 2021, the Cutlery line will continue to expand beyond the Table Knife, offering a variety of task-specific options with new knives set to launch in 2021. The lines will be built on the backbone of Benchmade's superior technological and metallurgical knowledge and made in the USA with input from leading chefs around the country
Benchmade Knife Company is a founding member of the American Knife & Tool Institute and member of the Board of Regents.
For more information visits www.benchmade.com/cutlery.