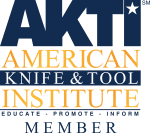 An impressive seven American Knife & Tool Institute (AKTI) industry members took home awards from eleven categories in the "Factory Knife of the Year" competition held at the 2023 Blade Show in Atlanta.
"Having AKTI members capture over 60 percent of the awards at Blade Show is a testament to our industry's innovation, creativity, and drive," said Jan Billeb, AKTI's Executive Director. "We are extremely proud of the success of our members and want to extend hearty congratulations to those brands that stood out."
According to a Blade Show press release, the competition in the eleven categories was intense.
"Seemingly every maker—at least a healthy cross-section—threw its hat in the ring to make a run for the coveted hardware," the release said. "This was evident with the display cases outside the main hall that house the entrants at full capacity and nearly brimming over. Volume, however, wasn't the only variable. From knife accessories to the blades making a run at Knife Of The Year, the quality of work, innovation, and craftsmanship proved top shelf."
The AKTI members and the awards they won were:
GiantMouse: "Knife of the Year." For the GMX folder.
Benchmade: "American-Made Knife of the Year." For the ultra-thin Narrows folder.
Rosecraft Blades: "Imported Knife of the Year."  For the Clinch River Swayback folder.
Buck: "Most Innovative American Design." For the 590 Paradigm folding knife.
Spartan Blades: "Manufacturing Quality Award." For the Limited Edition Harsey folder.
We Knife: "Knife Collaboration of the Year." For the Solid, a collab with designer Gustavo Thome Cecchini.
Work Sharp Tools: "Knife Accessory of the Year." For the Professional Precision Adjust knife sharpener.
The winners were chosen by a panel of ten judges comprised of media members that cover the knife industry and the Blade Magazine Cutlery Hall of Fame. Blade Show was held June 2-4, 2023, at the Cobb Galleria, Atlanta,  Georgia.
| | | |
| --- | --- | --- |
| Jim Wirth, Giant Mouse | Jon Marquez, Benchmade | CJ Buck, Buck Knives |
| Curtis Iovito, Spartan Blades | Seth Ercanbrack, We Knife | Kyle Crawford, Work Sharp |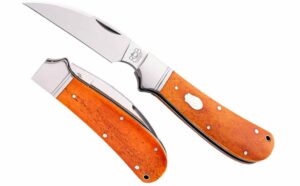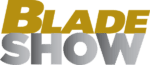 The Blade Show will be back in Atlanta in 2024 from June 7 – June 9.