AKTI Members Join Other Leaders at the Annual Banquet of the Congressional Sportsmen's Caucus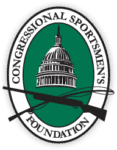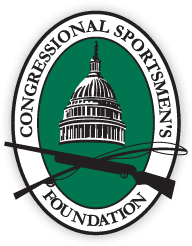 On September 12, 2019, the Congressional Sportsmen's Foundation (CSF) hosted its annual banquet and auction celebrating 30 years of protecting and advancing sportsmen's traditions and fish and wildlife conservation.
Members of the American Knife & Tool Institute's Board of Regents joined leaders from the sportsmen's conservation community and allied industries to hear Secretary of Interior David Bernhardt address the group about the importance prioritizing conservation has for hunters and anglers and other outdoor enthusiasts.
"Because knives are an important tool in hunting, angling and other recreational activities," said CJ Buck, CEO, Buck Knives and AKTI Legislative Chair, "AKTI has supported the Congressional Sportsmen's Foundation since 2009 to advance outdoor activities and partner with their congressional members on the federal and state level to remove and improve knife laws."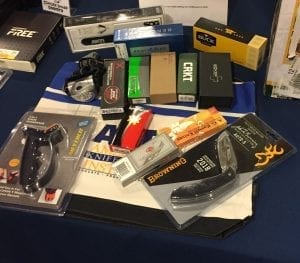 The annual CSF event provides an opportunity to meet and enjoy an evening with members of Congress and state legislators.
"We sincerely thank the AKTI members who provided knives for the auction to benefit CSF, and those companies that supported their representative's attendance at the event," said AKTI Executive Director Jan Billeb.  "We greatly appreciated the contributions of Benchmade, Buck, CRKT, Boker, A.G. Russell, Browning, SOG, W.R. Case, Spyderco, Schrade (American Outdoor Brands), Leatherman, Gerber, Outdoor Edge and Victorinox Swiss Army so AKTI could donate knives to CSF and their fundraiser."
Member companies attending the evening's activities included Buck Knives, Columbia River Knife & Tool, and W.R. Case and Sons Cutlery Company.
Learn more about the Congressional Sportsmen's Foundation.
Follow Current Knife Legislation