West Virginia bill allows for a "constitutional carry" of open or concealed knives (defined as a deadly weapon in WV)
Issue:  Unlawful knives to carry concealed
Summary:  Removes certain knives as unlawful to carry as deadly weapons unless person is under twenty one (21) years of age.  Allows law-abiding persons in West Virginia age 21 years and older (who are not prohibited persons) to carry openly or concealed a "deadly weapon" without a government-issued permit. This includes knives previously defined as deadly weapons.
Status:  Passed.  West Virginia Legislature overruled Governor's veto – Effective date June 2, 2016
Introduced by:  Delegate Saira Blair (R-59) on January 19
Enrolled Bill Text: 2016 WV HB 4145 Enacted 3-5-16 will repeal §20-2-6a of the Code of West Virginia, 1931, as amended; to amend and reenact §61-7-3, §61-7-4, §61-7-6,  §61-7-7  and §61-7-11a   and add three new sections, designated §61-7-4a and §61-7-15a and §61-7-17.
---
West Virginians – Sign up as a Free Grassroots Supporter to receive email Action Alerts.
---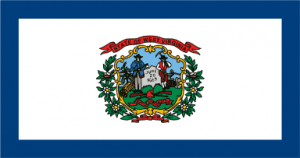 The West Virginia Legislature convened on January 13, 2016 and is expected to adjourn March 12, 2016.  The Governor's projected deadline is March 30, 2016.
Effective date of legislation: 90 days after passage by the Legislature.