New York Bill Would Improve Knife Definitions
New York has been a problem area for knife owners for a long time.  The American Knife & Tool Institutes has worked to help individuals who have been unreasonably arrested for possession of what law enforcement consider a "gravity knife" or "switchblade knife." We provide guidance and references for their attorneys as well as contacts at the New York Legal Aid Society who have successfully helped others. Our efforts to find relief began early in 2003 as the frequency of problems increased.
AKTI's goal has been to find a legislative solution by making it clear that only individuals with an intent to use a knife illegally are criminals – not the knife, not the individual possessing a knife.
Read current New York State "Gravity Knife" StatuteRead New York City Administrative Code Regarding KnivesRead 2007 New York District Court Case Regarding One-Hand Opening Knives
See story of previous efforts to ease the New York gravity knife issues.

We advise all individuals living, working or traveling in New York – and especially in New York City – to be very cautious about the knives you have and how you carry them. Make sure that no part of the clip of your knife is showing either openly or under a coat.
New York SB 6483 & New York AB 9042

Issue:  Knife definitions
Summary:   Excludes knives which have a spring, detent, or other mechanism designed to create a bias toward closure and that requires exertion applied to the blade by hand, wrist, or arm to overcome the bias toward closure and open the knife from the definition of an illegal switchblade knife and gravity knife.
Status:  NY SB 6483 as substituted by AB 9042 on June 15 and Passed the Senate.  Headed to the Governor
The American Knife & Tool Institute provided a Letter of Support.
Introduced by:  Senator Diane J. Savino (D-23) and Assembly Member Dan Quart (D-73)
Current Bill Text: 2016 NY SB 6483-AB 9042 would amend Section 1. Subdivisions 4 and 5 of section 265.00 of the New York State penal law.
Contact Your New York Assembly Member  and Contact Your New York State Senator and politely ask them to support these bills.
---
New Yorkers – Sign up as a Free Grassroots Supporter to receive any email Action Alerts.
---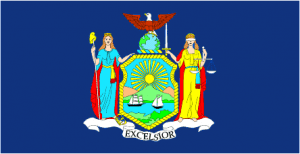 The New York Legislature convened on January 4, 2016 and is expected to adjourn January 4, 2017.  The Governor's projected deadline is February 8, 2017.
Effective date of legislation:  Per Section 2 immediately.