This article appeared in Knife Magazine in October 2020.
Know Your Knife Laws – Circumstances of Possession
By Daniel C. Lawson, Attorney and Knife Expert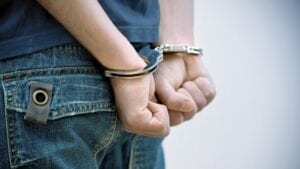 Knife laws frequently list two or three types of knives, such as "dirk, dagger, stiletto," that are the subject of the restriction along with a residual clause. The purpose of the clause is to extend the application of the statute to knives in the same category to those explicitly named. A typical example is Kansas §21-6304, which provides, "Knife means a dagger, dirk, switchblade, stiletto, straight-edged razor or any other dangerous or deadly cutting instrument of like character."
A well-recognized principle of statutory interpretation known as ejusdem generis states that where a law lists a specific class of things and then refers to them in general, the general statements only apply to the same kind of things specifically listed. (Confusing, no?) Another legal principle to aid in interpretation is noscitur a sociis which provides that the meaning of an unclear or ambiguous word in a statute should be determined by considering the words with which it is associated in that context.
When interpreting laws regarding the possession of knives, courts have occasionally opted to incorporate a "circumstances of possession" element into a statute, thereby rewriting the law.
Pennsylvania law has no statewide general restriction on the carry of knives. It does have a statute, §908, captioned "Prohibited Offensive Weapons," which provides that it is unlawful to make, sell, use, or possess any "offensive weapon." The definition of offensive weapon specifically lists bombs, grenades, machine guns, sawed-off shotguns, and knives with blades that can be opened automatically. There is a catch-all or residual clause, "or other implements for the infliction of serious bodily injury which serves no common lawful purpose."
One David Gatto was in Scranton, Pennsylvania, at 3:30 am when he was observed by police officers as he removed a long shiny object from the trunk of his car and then placed it on the front seat. He then "sped" away only to be followed by the police and "pulled over." The long shiny object was a knife approximately 30 inches in length. Mr. Gatto was charged with violating §908 in that the knife was an "offensive weapon." He was found guilty and then sought an appellate review.
The Pennsylvania Superior Court, an intermediate appeal body, recognized that only automatic knives are prohibited under §908, Commonwealth v Gatto, 344 A2d 566 (1975). Thus, the 30-inch knife could be an "offensive weapon" only if it were an implement for the infliction of serious bodily injury with no "common lawful purpose" according to the residual clause of §908. The Court then stated:
At the outset it might appear that we have the option of interpreting "serves no common lawful purpose" several ways: (1) it could be so strictly construed that no item would be prohibited by the phrase for, if one looks long enough, a common lawful purpose could be found for everything, metal knuckles, for instance, could be used to crack walnuts; (2) it could be so loosely construed that all items would be prohibited by the phrase; or (3) it could be given a reasonable common sense interpretation. However, all statutory law must be given a reasonable construction, Kelly v. Jones,  214 A.2d 345 ; and, therefore, we have no choice but to apply the third alternative.
The Court in Gatto was essentially claiming that it was compelled to "do the right thing" while it ignored the inviolate rule that criminal statutes must be strictly construed and invoked the inapplicable Kelly v Jones case that concerned civil service employment benefits. The Court then graciously offered its common-sense approach:
Had [Gatto] been on a journey through the tropical rain forests of South America, attempting to travel by foot from Bogota, Colombia to Caracas, Venezuela it could then be reasonably concluded that a thirty inch knife had a common lawful purpose; but appellant was in a high crime urban area of Scranton, Pennsylvania at 3:30 in the morning. Under such circumstances we can find no common lawful purpose for a thirty-inch knife.
The "reasonable, common-sense interpretation" was reduction to absurdity rhetoric with the description of hacking through a tropical rain forest. It created a new crime from the §908 residual clause, which essentially became "having a knife at the wrong time or place."  More confusion.
Prosecutors and judges then moved the lawful purpose goalposts to include more mundane knives. Less than two years after the Gatto decision, one Aubrey Myers carried a butcher knife from his home kitchen out into the street where some disturbance was occurring. Myers then "charged up the street," threatening to kill a person who was present. Given the threat, he could have been charged with a violation of §907, which provides it is an offense to carry a weapon with intent to use it unlawfully. Instead, he was charged under §908 with possession of an implement having no common lawful purpose, which did not require proof of any criminal intent.
During that same period, one Robert Artis was involved in a barroom disturbance where he was standing in the middle of the floor and waving a manual folding knife with the blade exposed at other customers. He was similarly charged under §908 and with §5503 Disorderly Conduct.
In the meantime, the Pennsylvania Supreme Court correctly eliminated the "circumstances of possession" from §908 in the case of Commonwealth v Fisher, 400 A2d 1289 (1980). The Fisher case was an appeal from a §908 conviction for the possession of a "hunting knife." The pending appeals from the convictions of Aubrey Myers and Robert Artis for violating §908 were thereafter vacated. The disorderly conduct conviction of Artis remained.
Pennsylvania is not the only jurisdiction to experiment with "circumstances of possession" and a knife statute residual clause. These Pennsylvania cases are a good illustration of how quickly the slope can become slippery.
In Virginia, lower courts had struggled with the interpretation of the residual clause in § 18.2-308 (A), which proscribes the concealed carry of "any weapon of like kind as those enumerated in this subsection." The subsection explicitly lists dirks, bowie knives, switchblades, and gravity knives, among other things.
In the case of Farrakhan v Commonwealth, 639 S.E.2d 227 (2007), the Virginia Supreme Court stated that neither use nor circumstances may be considered in possession. Accordingly, it set aside a conviction where the "weapon of like kind" was a kitchen knife:
Because an offense under § 18.2–308(A) is "possessory" in nature, it is committed upon concealment. Subsequent use or circumstances may not be considered in the definitional analysis of "weapon." Because we must strictly construe a penal statute, we hold that in order to be a "weapon" within the definition of "weapon of like kind," the item must be designed for fighting purposes or commonly understood to be a "weapon." Upon establishing that the item in question is a "weapon," the analysis continues to determine if the item possesses such similar characteristics to the enumerated items in the Code § 18.2–308(A) such that its concealment is prohibited.
The Supreme Court of Maine in State v Jones, 46 A3d 1125, vacated a conviction for the concealed carry of two manual folding knives with blades three (3) inches in length. The statute, 25 M.R.S.A. § 2001-A, prohibits the concealed carry of "any bowie knife, dirk, stiletto or other dangerous or deadly weapon usually employed in the attack on, or defense of, a person." The "findings of fact" by the judge at the conclusion of a non-jury trial included that "Defendant failed to give a reasonable explanation of why he had the knives at all at 2:30 a.m." and "These weren't butter knives." The Maine Supreme Court stated:
It is the intrinsic qualities of the knife, not the circumstances in which it is found, that informs the determination whether it is the type of knife that the Legislature has prohibited from being concealed.
The Washington Supreme Court took the opposite course with a similarly worded concealed possession prohibition. Washington law, 9.41.250, provides that it is unlawful to carry with the intent to conceal "any dagger, dirk, pistol, or other dangerous weapon." A conviction for possession of a paring knife with a blade of 3 inches was upheld in State v Myles, 903 P2d 979 (1995).  Defendant Dalona Myles, age 16, was among two small groups on opposite sides of a Seattle street corner shouting threats or "talking trash." Myles referred to a female police officer who approached her as "b—h." A search revealed the paring knife in an inside coat pocket. A juvenile court ruling that it was a dangerous weapon was reversed by the Court of Appeals. The State then appealed to the Washington Supreme Court, which stated that "in light of all the circumstances," a dangerous weapon was concealed, validated the conviction, and rewrote Washington law.
The Washington approach remains the law in various states, including New York, where "circumstances of possession" thrives as a legal principle.
AKTI does not condone an uncourteous response when questioned by law enforcement officers, as in the example of Dalona Myles. We do not condone threatening or reckless behavior with a knife, such as occurred with Aubrey Myers and Robert Artis, as mentioned above. In the Farrakhan case from Virginia, the defendant used the "kitchen knife" in the attempted robbery for which he was convicted and punished per Virginia law.
A U.S. Supreme Court Justice, Robert Jackson, wrote:
without clear legal standards to guide us, we human beings 'usually end up … condemning all that we personally disapprove and for no better reason than that we disapprove it.'
It is the mission of AKTI to maintain the distinction between the simple possession of a knife and criminal behavior or unlawful use of a knife.  "Circumstances of possession" is often and un-constitutionally invoked to obscure that distinction.
You can check out the knife laws in your state and where you work or travel at www.AKTI.org. Sign up to receive AKTI's monthly emailed news of legislative initiatives and additional information to help you feel confident to carry your knives and edged tools. Join and support the organization that advocates for the entire knife community, promoting knives as valuable tools.