This article appeared in Knife Magazine in July 2020.
Know Your Knife Laws – Affirmative Defenses
By Daniel C. Lawson, Attorney and Knife Expert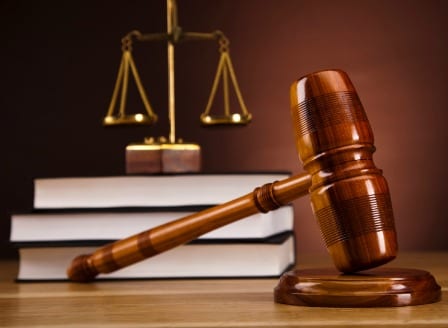 Laws that restrict the possession and carry of knives sometimes provide an exception to the offense specified where certain facts can be established by the offender. Such provisions are referred to as affirmative defenses.
A knife-related example of an affirmative defense may be seen in the Pennsylvania Prohibited Offensive Weapon Statute, 18 PA C.S.A. § 908, which provides that it is an offense to simply possess a knife with a blade that can be exposed or opened automatically. Assuming someone in Pennsylvania was found to have an automatic knife, the prosecution would have the burden to prove the elements of possession and automatic function to establish the offense. Section 908 provides several exceptions which would apply to the possession of an automatic knife:
It is a defense under this section for the defendant to prove by a preponderance of evidence that he possessed or dealt with the weapon solely as a curio or in a dramatic performance . . .  , or that he possessed it briefly in consequence of having found it or taken it from an aggressor, or under circumstances similarly negativing any intent or likelihood that the weapon would be used unlawfully.
Questions presented occasionally concerning § 908 include "What is a curio?" or How do I classify this knife as a curio?"  These questions miss the point that it is not enough to simply label or declare that the knife is a curio. Rather, one must prove that it was possessed "solely as a curio."  How would one handle a USMC issue Ka-Bar, the provenance of which can be demonstrably shown to have been in the hands of one of the U.S. flag-raisers on Mt. Suribachi on February 23, 1945?  The answer to this question would probably be a good model for the § 908 curio defense. Obviously, everyday carry, or even occasional carry, would be inconsistent with the curio affirmative defense.
Sporting the use of an otherwise restricted knife is a common affirmative defense. In the State of New York, automatic knives or "switchblades" are prohibited under § 265.01. However, an affirmative defense to the prohibition is provided under § 265.20 (6), whereby the various prohibitions in Article 265, including § 265.01, do not apply to the possession of a switchblade for use while hunting, trapping, or fishing by a person carrying a valid license.
Accordingly, one who maintains an effective hunting or fishing license in NY may lawfully possess or own a switchblade for "use while" engaged in the licensed pursuit. If one would be charged with simply possessing the switchblade in his home, proof of a valid license would constitute an affirmative defense. If one would have possession of a switchblade while present in a New York State Park where hunting is allowed, a hunting license alone would NOT be sufficient to establish the defense. The licensed individual would have to also have tackle appropriate for taking game during a season or interval when game may be lawfully pursued.
The New York §265.20 exemption also applies to the New York Statute §265.10, which prohibits manufacturing and commerce involving switchblade knives. Presumably, such knives may lawfully be bought and sold for use while hunting and fishing, provided the required license is in place.
The above examples of Pennsylvania and New York both concern knives, which are essentially prohibited. Similar laws in other states also limit the exception to the sporting activity. For instance, Michigan law (M.C.L.A. 750.227) provides an exception to the carry restrictions applicable to certain fixed-blade knives with the words "except a hunting knife adapted and carried as such."
Colorado law provides an affirmative defense within a statutory definition for "knife," § 18-12-105(1) (f):
"Knife" means any dagger, dirk, knife, or stiletto with a blade over three and one-half inches in length, or any other dangerous instrument capable of inflicting cutting, stabbing, or tearing wounds, but does not include a hunting or fishing knife carried for sports use. The issue that a knife is a hunting or fishing knife must be raised as an affirmative defense.
There is an issue as to possession of the knife while one is traveling to and from the hunting or fishing destination.
The North Carolina law weapon restriction law (§ 14-269) is more accommodating of individual liberty and provides a more cogent and generally worded legitimate use of affirmative defense:
(1) The weapon was not a firearm;
(2) The defendant was engaged in, or on the way to or from, an activity in which he legitimately used the weapon;
(3) The defendant possessed the weapon for that legitimate use; and
(4) The defendant did not use or attempt to use the weapon for an illegal purpose.
The burden of proving this defense is on the defendant.
The North Carolina law enables the individual to exercise more autonomy and discretion. It also allows for possession while one is proceeding "to or from."
Using deadly force in self-defense against an aggressor is an example of an affirmative defense regarding the use, as opposed to mere possession, of a weapon. Given the fundamental right of self-defense recognized in U.S. law, one would expect that carrying or possessing a knife in the event of confrontation is universally allowed. However, it is unlawful in many states to carry knives as weapons beyond one's home. Knives that have weapon characteristics are often restricted. In states such as New York, expressing to a police officer that one's purpose for possession of a knife includes self-defense is sufficient to sustain a conviction for possession of a "dangerous knife" under § 265.01(2).
The State of Ohio knife law provides an affirmative defense to its concealed weapon possession statute, 2923.12, under strictly limited circumstances. One such defense is where the individual's business or occupation renders him particularly susceptible to criminal attack. Another is if while engaging in a lawful activity, one has a reasonable cause to fear a criminal attack on himself or his family, such as would justify a prudent person in going armed. Under Ohio law, any knife can be a weapon if:
It was designed for use as a weapon,
It has been modified or adapted for use as a weapon, or
It is possessed and carried as a weapon.
If one is charged with a violation of 2923.12 for possession of a typical one-hand operable manual folding knife, he can assert that it is a tool.  In which case, the prosecution has the burden to prove it is a weapon using the above criteria. If he asserts the affirmative defense, then he has essentially admitted that the knife is possessed and carried as a weapon and then assumes the burden to prove his fear was reasonable and his possession was prudent.
The state knife law summaries provided on the American Knife & Tool Institute (AKTI) website typically identify relevant affirmative defenses. Curio and sporting use are not the only categories. Other affirmative defenses include tools used by a tradesman and the status of the individual, such as U.S. military.  We encourage those in the knife community to be aware of the limitations presented by affirmative defenses and devote some forethought as to how the burden of proof will be addressed.
The American Knife & Tool Institute (AKTI) is working to eliminate frivolous restrictions and ambiguity in knife laws at both the federal and state levels. Stay informed and Carry with Confidence.  Sign up for monthly email news to Stay Informed about AKTI's legislative initiatives and other valuable information about the knife community.